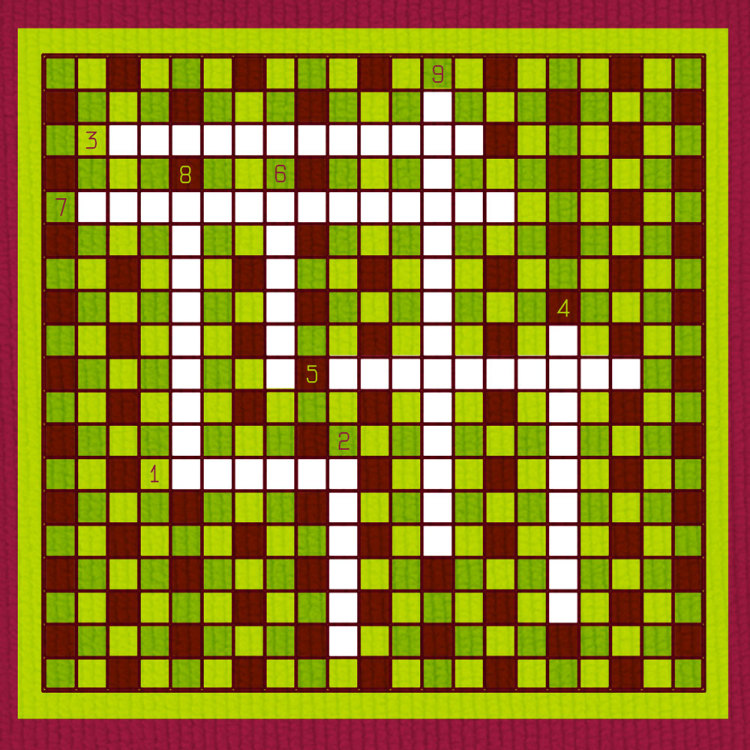 The First Noel
You and Cobalt enter the Claus Cabin. A sooty coal dwarf sits in front of the fire while a disgruntled Mrs. Claus sits across, angrily stitching together a quilt.
"Are you okay, Mrs. Claus," says Cobalt.
"Aside from this filthy fellow dirtying my furniture," Mrs. Claus scowls, "I'm just fine dear."
"Deer?" says the dwarf, "certainly you show these gentle creatures more respect than that!"
Mrs. Claus looks up from her sewing. "You need to be much craftier to get his name out of me, Ggg–"
Mrs. Claus chokes on her words as the coal dwarf raises a hand to silence her.
"Tsk tsk," says the dwarf, "trying to reveal my secret?"
"We got it under control, Mrs. Claus," says Cobalt, "Once I beat him at a battle of wits, I'll send him back to the coal mines."
"A battle of wits, aye?" says the coal dwarf, "alright then."
The coal dwarf rubs his beard and grins before speaking.
"The first is Merry Christmas in Norway.
The second is something used to decorate the tree for Christmas Day.
The third is where presents are kept.
The forth, a plant under which lovers are swept.
The fifth, a popular light orchestral piece composed by Leroy Anderson.
The sixth, another shiny tree decoration.
The seventh, another 'O Tannenbaum".
The eighth, the sound of silver bells bedlam.
The ninth and the first are different but same,
All nine words together will give you a lead to my name, solve the whole riddle and I'll go back where I came."